Second Circuit's Recent Opinion Delivers Reminder on the Montreal Convention's Strict Statute of Limitation
By Rachael R. Wallace | Related Practice: Aviation
The Second Circuit recently affirmed a dismissal of a lawsuit involving international air travel, and, in doing so, provided a reminder that a failure to abide by the Montreal Convention's conditions¬—in this case, a strict two-year statute of limitation— serves as a complete shield from liability.
In
Cohen v. American Airlines, Inc.
, 13 F.4th 240 (2d Cir. 2021), a passenger filed a lawsuit against an airline alleging that a flight attendant injured him upon boarding his international flight from France to Texas. The passenger filed the lawsuit nearly three years after the international flight and alleged only state law claims in his complaint. The Second Circuit affirmed the 12(b)(6) dismissal for a failure to bring the lawsuit within the Montreal Convention's statute of limitations.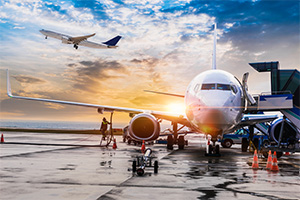 When the Montreal Convention applies, an air carrier cannot be liable under a state law cause of action unless the air carrier could be
liable under the Montreal Convention
, regardless of whether a claim is brought under the Montreal Convention.
State law statutes of limitation vary from state to state for personal injury actions. When plaintiffs miss that the Montreal Convention applies to their claims, they often fail to file within the applicable time period based on a mistaken assumption that the state law statute of limitation applies to their claims.
Any claim to which the Montreal Convention applies is subject to its two-year statute of limitations: "The right to damages shall be extinguished if an action is not brought within a period of two years, reckoned from the date of arrival at the destination, or from the date on which the aircraft ought to have arrived, or from the date on which the carriage stopped." Montreal Convention, Art. 35, § 1.